Our work colleagues are our most important asset. Our teams are friendly, patient and professional, and many have been with us for over 10 years. They all have an abundance of local care experience and are well-qualified to give you the help, advice, care and support you require.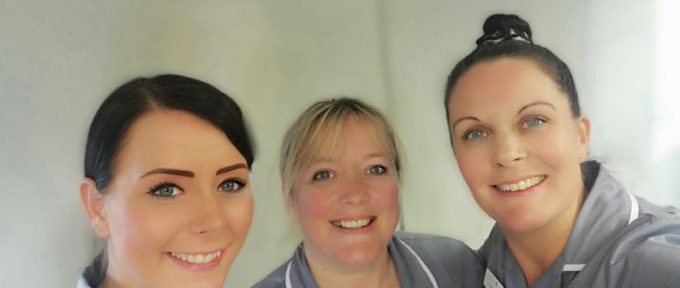 Your Service has been Superb
"Everyone is super friendly and professional. My parents and sister have always been treated with the utmost respect patience and kindness. When my dad was in his last days you were very flexible when visiting, helping him when he needed it.
My sister and mum are sad not to have your services now they have moved. However, should they need further care you will be our first people to call."
Relative of clients
---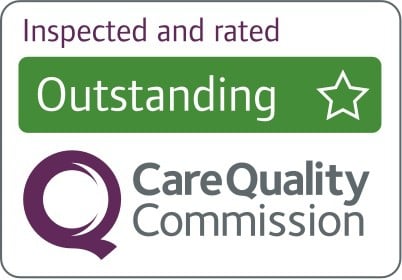 In Safe Hands
Rated Outstanding by the Care Quality Commission we are a local, experienced, caring, friendly and dedicated team with a reputation in Bristol for providing care of the highest standards to our privately funded clients.
Our Management Team
Our Head Office team consists of qualified people from various backgrounds, who have combined their talents and experiences to deliver an outstanding and bespoke care and support service to clients along with a healthy, supportive and progressive environment for work colleagues.
Louise Kroll (Registered Manager), has an extensive background working in various roles within the Health & Social Care Sector in the Bristol area.
Judith Swindells (Consultant), has over 30 years experience in the Health & Social Care Sector. Previously a Registered Nurse, Midwife and Health Visitor for Older People in Bristol, she has provided her healthcare expertise to PHC for the past 18 years.
Simon Swindells, (Consultant),raised in Yorkshire, has lived in Bristol for the past 30 years and has been at the forefront of some well-known local businesses.
Tanya Skehens (General Manager) spent many years in insurance before transferring her skills to the care sector. Tanya, supported by members of our experienced Homecare Team, oversees the day-to-day running of the business. As well as the implementation of any agreed changes to Premier Homecare policy and procedure.
Our Homecare Team
There are approximately 20 people based at our Head Offices in Canford Lane, Westbury-on-Trym and Stoke Hill, Stoke Bishop. The Homecare Team members all possess vast experience and skill in managing and overseeing our clients' packages of care. They are responsible for client assessments and ongoing client needs. The team liaises with other primary healthcare professionals and departments. To ensure we maintain our high standards of service delivery to clients. The Rota Department ensuring both client and carer weekly rotas are compiled in an accurate and efficient manner and Helpdesk which ensures all day-to-day client and carer events are dealt with in an efficient and timely manner. Helpdesk manages calls on a variety of subjects from clients and their relatives, carers and other care and health professionals.
Out-of-hours, our unique On-Call service headed by our On-Call Homecare Support Worker, provides clients and care staff with professional and reliable support and advise. This sets Premier Homecare apart from other care providers in the region and ensures our services are delivered in a consistent, safe and individual manner.
Our Senior Supervisors and Field Trainers provide support to around 100 care and support workers and Live-In carers. All of whom receive formal classroom training from our in-house Trainer. As well as further training and continual ongoing support once carrying out care visits in the local community.