Delighted with Mother's Live-In Care
We are delighted with the Live-in care that our mother receives in her home, due to her ongoing health difficulties.  The carers are patient, kind and very well-trained, and we feel that we can trust them completely with our mother's care needs and medication.  The company can always be contacted easily, and respond and act very professionally in all circumstances.  They also go above and beyond what is required, so that our mother could go out for a special celebration. Having had the experience of using other care providers in the past, we would not hesitate in recommending Premier.
Families naturally lead busy lives with numerous responsibilities, often living long distances from loved ones. This can, unfortunately, lead to a feeling of loneliness for older people who live alone.
At Premier Homecare we appreciate loneliness can impact negatively. An older person who might once have been confident and independent, but has found themselves in an isolated situation, may become withdrawn and wary of other people, particularly after prolonged periods of minimal contact with others. Loneliness can lead to depression and anxiety, and even affect physical health. Therefore, the value of companionship care services can never be underestimated.
A Premier Homecare Companion Carer can become a 'professional friend' to whomever they are caring for, whilst enjoying day-to-day responsibilities and activities together. Having a Companion Carer can meet that important human need of having someone to talk with. It may be conversation about the latest news, reminiscing about the past, discussing films and books, or chatting about family history.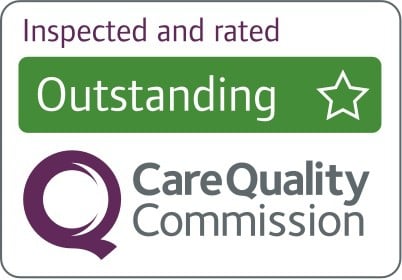 In Safe Hands
Rated Outstanding by the Care Quality Commission we are a local, experienced, caring, friendly and dedicated team with a reputation in Bristol for providing care of the highest standards to our privately funded clients.
A Companion Carer can also offer help with travel arrangements, assist with journeys to and from appointments, and accompany a person to visits with family, friends, and neighbours.
Other activities could include planning interesting outings and trips, taking advantage of any opportunities that will allow an elderly person to feel fulfilled and helping to keep feelings of loneliness and isolation at bay.
Who we support
We are able to provide companionship to those who:
Have a physical disability

Have learning disabilities
Know what your care options are?
Find out more about our Companionship Services at Home.
Call now, or book to talk to our care expert
"Great support and always on the end of a phone."