Delighted with Mother's Live-In Care
We are delighted with the Live-in care that our mother receives in her home, due to her ongoing health difficulties.  The carers are patient, kind and very well-trained, and we feel that we can trust them completely with our mother's care needs and medication.  The company can always be contacted easily, and respond and act very professionally in all circumstances.  They also go above and beyond what is required, so that our mother could go out for a special celebration. Having had the experience of using other care providers in the past, we would not hesitate in recommending Premier.
At Premier Homecare, we recognise home is your special place. Keeping it as clean and tidy as you want or are used to can become difficult, especially over time. Day-to-day chores can become just that: chores. This can impact on your well-being and mental health.
We hear from our clients that choosing Premier Homecare to support with daily or weekly domestic duties has provided a welcome sense of trusted relief to them and their families. Not only has our input helped to relieve anxiety around completing such tasks but brings in an element of companionship in a maybe otherwise lonely day. It also enables families to spend quality time when visiting their loved one – freeing up time to pursue activities they enjoy doing together.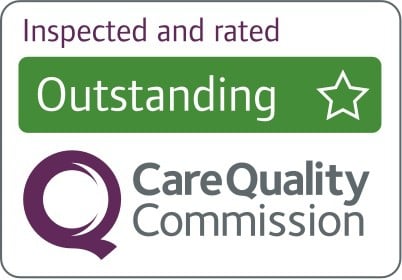 In Safe Hands
Rated Outstanding by the Care Quality Commission we are a local, experienced, caring, friendly and dedicated team with a reputation in Bristol for providing care of the highest standards to our privately funded clients.
What we offer
Your Premier Homecare Care Worker will be able to undertake light domestic tasks such as:
General house cleaning – dusting and vacuuming

Hygienic cleaning of kitchens and bathrooms

Helping to ensure spaces and surfaces are germ and virus-free
Importantly, we guarantee that any member of staff visiting you, as well as being a Homecare Assistant trained to our exacting standards, will have been through a rigorous recruitment procedure and be fully DBS checked (Criminal Record Disclosure check).
Know what your care options are?
Find out more about our Domestic Cleaning services.
Call now, or book to talk to our care expert
"Please pass on our thanks to the carers and organisers who have all been friendly, caring, professional, flexible and understanding. "