Delighted with Mother's Live-In Care
We are delighted with the Live-in care that our mother receives in her home, due to her ongoing health difficulties.  The carers are patient, kind and very well-trained, and we feel that we can trust them completely with our mother's care needs and medication.  The company can always be contacted easily, and respond and act very professionally in all circumstances.  They also go above and beyond what is required, so that our mother could go out for a special celebration. Having had the experience of using other care providers in the past, we would not hesitate in recommending Premier.
Your careworker will be able to sit with you while you have your meals for conversation or companionship, or assist you in eating your meal if required. Some people choose to use a frozen meal delivery service; we can assist you in ordering and preparing these too. We will work with you and your choices.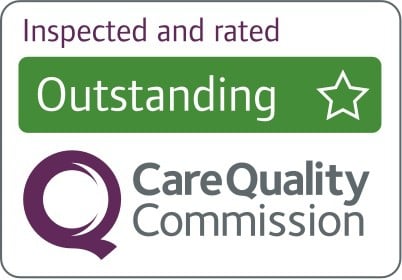 In Safe Hands
Rated Outstanding by the Care Quality Commission we are a local, experienced, caring, friendly and dedicated team with a reputation in Bristol for providing care of the highest standards to our privately funded clients.
What we offer
We provide a range of services to assist with meal management:
Know what your care options are?
Find out more about our Meal Management services.
Call now, or book to talk to our care expert
"There's always a friendly voice at the end of the phone to deal with queries and concerns"