Delighted with Mother's Live-In Care
We are delighted with the Live-in care that our mother receives in her home, due to her ongoing health difficulties.  The carers are patient, kind and very well-trained, and we feel that we can trust them completely with our mother's care needs and medication.  The company can always be contacted easily, and respond and act very professionally in all circumstances.  They also go above and beyond what is required, so that our mother could go out for a special celebration. Having had the experience of using other care providers in the past, we would not hesitate in recommending Premier.
We understand many clients wish to remain as independent as possible and enjoy being able to make their own choices when shopping. We will drive or accompany you to the shops and/or your favourite supermarket to buy food or groceries, maybe some plants for the garden, or an outfit for a special occasion!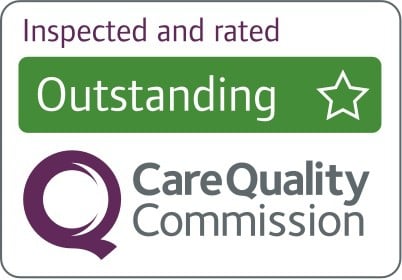 In Safe Hands
Rated Outstanding by the Care Quality Commission we are a local, experienced, caring, friendly and dedicated team with a reputation in Bristol for providing care of the highest standards to our privately funded clients.
Alternatively, if you are unable to, or prefer not to accompany the care worker, we can shop on your behalf. Rest assured, Premier Homecare have an established procedure in place to ensure the secure use of your money. Importantly, we also guarantee any member of staff visiting you will be fully DBS checked (Criminal Record Disclosure check).
Know what your care options are?
Find out more about our Shopping services.
Call now, or book to talk to our care expert
Learn how our comprehensive services and care professionals have helped the improve the lives of our clients
"great job supporting my stepfather to stay comfortable and safe in his own home"