Premier Homecare has made me feel special and cared-for. I will miss all the giggles and laughter when I move with my family

Joan – Premier Homecare client
Early life
Joan was born in Highbury and has fond memories of her childhood of sitting down as a family for meals and of the family great dane, Tiny! The family later moved to Epping Forest where Joan recalls her Grandma and Grandpa had a nice home with staff, a companion, maid, cook and chauffeur. Joan remembers her childhood and family as being 'upmarket'. Her father worked for Uncle Ernest who owned an Equipment and Engineering business on the Strand and was in charge of the workforce. Joan went to Homerton finishing school at her father's request (although she really wanted to work in a factory), where she was trained in secretarial and short hand typing.
During WWII Joan was called up for service and (telling me with a giggle) chose to work in the factory, making parts for the interiors of aeroplanes. Joan has fond memories of her time in the factory.
Finding love
Later, Joan worked for the Norwich Union as a typist, where she met her first husband, who was 14 years her senior. Joan left as they were unable to work together, but they were eventually married for 37 years. Joan said she and her husband had a wonderful life together, they travelled and would go away for the winter months. Once retired they moved to Storrington, where they renovated a bungalow together. Joan nursed her husband in the last few years of his life.
Joan then ran an insurance office where she met her second husband, initially as a work colleague. In years to come they were reacquainted and married when Joan was in her 60s. Joan says she feels blessed to have found love again. The couple were married for 18 years and had a wonderful life together until, sadly, her husband developed vascular dementia towards the end of his life.
Seeking care
Joan said when she first looked at having care, one of her requirements was for the carers to be able to cook a meal from fresh – a number of companies could not support with this.
Joan is very particular about how her food is cooked and laughs about how she has taught the Premier Homecare carers over the years to cook well. Joan feels Premier Homecare has enabled her to live her life, even though she is less able and requires more personal care support. Joan feels she would not be here if it wasn't for the wonderful care she has received from all the lovely carers, who also support her family.
Joan has enjoyed a happy life with many fond memories and says the secret to her healthy life is drinking plenty of water, walking, always cooking food from fresh and having a positive outlook on life.
Joan feels she has been very lucky to have had a wonderful life with 2 husbands who treated her like a queen and now, in the later stages of her life, Premier Homecare carers do the same. Joan has just celebrated her 100th birthday and is looking forward to her letter from the Queen.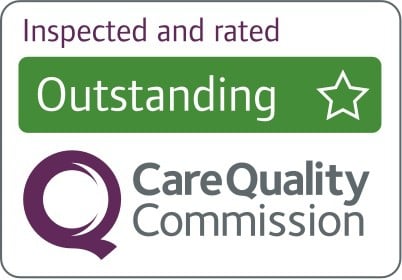 In Safe Hands
Rated Outstanding by the Care Quality Commission we are a local, experienced, caring, friendly and dedicated team with a reputation in Bristol for providing care of the highest standards to our privately funded clients.