Mrs W attended Stockwell College, part of London University and gained her degree in Teaching, becoming a Primary School Teacher. Mr W later went to Cambridge University to study Mathematics but changed his course to Music after his first year.
Family life
The couple were married and Mrs W later gave up her teaching career after starting a family. Mr W said "Mrs W was so full of life, she was a wonderful wife and mother. She taught our children how to read from an early age which helped them to become successful later-on in life. Also, Mrs W kept the home running so smoothly and effortlessly, which enabled me to have a successful career in music, all of which I could not have achieved without Mrs W as my wife, supporting my family and me".
Mrs W was unfortunately diagnosed with Alzheimer's Disease several years ago. Since then, Mr W has been Mrs W's main carer and although his opinion may differ, he is doing a brilliant job of looking after their home, washing and planning meals at the age of 90, which Mr W can at times find difficult. Mr W does really appreciates how effortlessly Mrs W completed all the household responsibilities when they had their young children. Although looking after the home is a full time job, Mr W continues to read, watch films and play music to Mrs W in their time together.
Support from Premier Homecare
Mrs W is also supported by Premier Homecare several times a day with personal care. Mr W says "the carers are marvellous, providing truly loving care to Mrs W. They let me know things I would never think of, such as if Mrs W needs more creams, clothes or moisturiser, as well as supporting Mrs W with personal care and to mobilise safely around our home. They also help me to keep my home tidy with any spare time during visits, go to the shops for essential items and support Mrs W and I to go for a walk when the weather allows".
Premier Homecare is supporting Mr and Mrs W to maintain as much independence as possible and continue to live safely in their own home.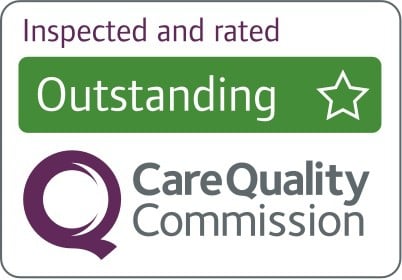 In Safe Hands
Rated Outstanding by the Care Quality Commission we are a local, experienced, caring, friendly and dedicated team with a reputation in Bristol for providing care of the highest standards to our privately funded clients.