At Premier Homecare, the service user, the carers and the management all work together to make sure everything runs smoothly

Stefan Clatworthy, Premier Homecare client
Interests
"I love travel and adventure and want to try as many sports as I can. I've managed to get in a few scrapes along the way, which just add to the excitement. On safari in South Africa our Land Rover got stuck and we had to transfer to another one without touching the ground as there were leopards eating just next to us. Another time in Canada, I was kayaking and decided to put my hand in the water, causing the kayak to capsize in ice cold water! I love these experiences – being disabled just makes me even more keen to see the world and get the adrenaline rushing!"
Stefan's dream is to become a film director and at university he completed a Gold Arts Award. He achieved this by making a short film about skiing. During this time, Stefan lived in student accommodation for three years.
Stefan, who first went skiing when he was just 9 years old, generally goes skiing twice a year with his family at their chalet in France. Stefan always looks forward to the trips each year, and although Stefan is in his wheel chair, he is supported down the slopes by an instructor who holds him upright in an adapted seat. Stefan does all the work though, turning around corners and guiding himself down the slopes.
Stefan plans to produce more short films about the life of a disabled person, as well as make weekly short films about his life. These will soon include his new Golden Retriever puppy Sophie, who he plans to film growing-up and produce short films on the day-to-day life of having a dog.
Stefan also works with one of his main carers, Shakti, to produce music for his films.
Shakti has a lot of music equipment which Stefan uses such as drums, a tambourine and shakers. The music is recorded and added to the songs Stefan has made.
Playing the music also helps Stefan to relax and is used as music therapy.
Stefan enjoys working on his social media and using it as a platform to promote his film making.
You can see and follow Stefan's work below:
Mentoring
Currently, Stefan is studying to become a mentor. This involves training to mentor children on how to use the smart box (voice pad). When Stefan was growing up, he communicated by using signs, pictures and other old-fashioned aids, until he was given the smart box that he now uses to talk.
Stefan has completed his level 1 & 2 mentorship training and has started his level 3, working with his speech therapist to complete this.
Stefan on Premier Homecare
"I was looking for a company which used a team approach to the care package. At Premier Homecare, the service user, the carers and the management all work together to make sure everything runs smoothly. This makes me feel in control and allows any problems to be quickly resolved. From the first visit to assess my needs and agreement on the package to the selection of staff, everything went smoothly. Premier Homecare is the most professional care company I have come across, they pay attention to every detail and nothing is too much trouble. I would thoroughly recommend them."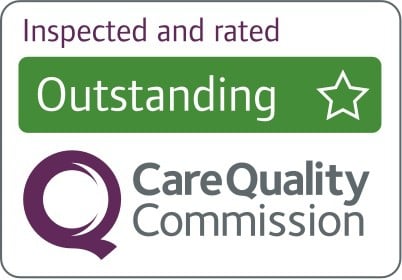 In Safe Hands
Rated Outstanding by the Care Quality Commission we are a local, experienced, caring, friendly and dedicated team with a reputation in Bristol for providing care of the highest standards to our privately funded clients.