One of the first things you will find when you start to work with us is how friendly, professional and supportive we all are.
Premier Homecare – Highly recommended as a place of work
"I would just like to say that I highly recommend Premier homecare as a place of work.
I have worked for quite a few companies in my time and you are the best by far. You are supportive both in personal and the workplace which I must say is very rare.
Everyone that I have encountered throughout your company has been engaging, helpful and very friendly. This has made me feel like I am part of a family, so thank you very much."
Homecare Support Worker

---
What to expect
There are many ways of describing the experience of working with us. Some of the very kind words you have read make us feel very proud as does the fact over 20% of our work colleagues have worked together at Premier Homecare for over 10 years.
One thing we can guarantee you is the exceptional high-quality of training and support you will receive from us, from day one right the way through your career in care.
We are committed to taking time to support you with any situation, whether inside or outside of work. We are keen to hear from you on how we can improve our practices to benefit clients and staff alike.
Premier Homecare has a great local reputation. Built up over 17 years of delivering the highest quality care services to north-west Bristol and South Gloucestershire. Our reviews on this site, Indeed, Homecare.co.uk and Google are a testament to our commitment to the local community, as well as all our work colleagues.
CQC rated 'Outstanding'. We are very proud to have been the first homecare provider in Bristol to receive this highest of accolades and intend to improve further and repeat this rating level in future inspections. Working with us in our friendly teams allows us to take a progressive and holistic approach to you and your career in care.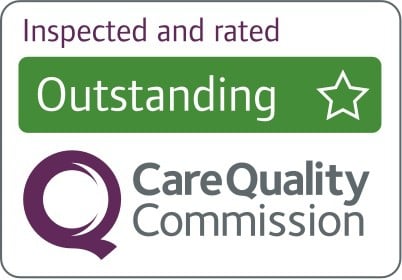 In Safe Hands
Rated Outstanding by the Care Quality Commission we are a local, experienced, caring, friendly and dedicated team with a reputation in Bristol for providing care of the highest standards to our privately funded clients.