I had never had carers before and didn't know what I was in for. I was surprised and relieved to find Premier exceeded all my expectations.

Martin – Premier Homecare client
Seeking care
After consultation with some of his former colleagues from law firm Burges Salmon, various local care companies were approached to see which could offer the most appropriate support for Martin.
Premier Homecare were the most helpful at the initial enquiry stage and Martin decided to engage them.
Martin, aged 96, says "I had never had carers before and didn't know what I was in for. I was surprised and relieved to find Premier exceeded all my expectations in their efficiency, service, ability and friendliness in every way".
"The carers who visit take care of all my basic necessities, keeping my flat in order and ensuring my medication is always available. Living alone, I appreciate the help and good company they provide".
"Even if they are 5 minutes late due to traffic or held up with other clients, I receive a call from the office so there is no anxiety. I hear from friends who are supported by other care companies this is not always the case.
Carers are in constant communication with the office, so they can receive back up and the best advice when required".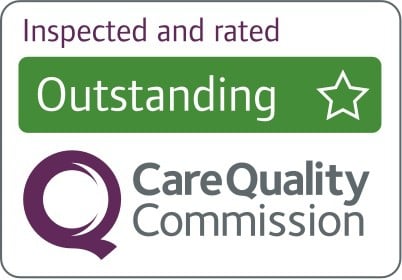 In Safe Hands
Rated Outstanding by the Care Quality Commission we are a local, experienced, caring, friendly and dedicated team with a reputation in Bristol for providing care of the highest standards to our privately funded clients.