Delighted with Mother's Live-In Care
We are delighted with the Live-in care that our mother receives in her home, due to her ongoing health difficulties.  The carers are patient, kind and very well-trained, and we feel that we can trust them completely with our mother's care needs and medication.  The company can always be contacted easily, and respond and act very professionally in all circumstances.  They also go above and beyond what is required, so that our mother could go out for a special celebration. Having had the experience of using other care providers in the past, we would not hesitate in recommending Premier.
Our Elderly Care Service is centred absolutely on a personal, bespoke approach along with a commitment to the highest standards of quality care. We believe this is what our elderly clients deserve.
Factors such as health and disability can have a varying impact on the ability of an individual to continue making the lifestyle choices they are used to. This is why Premier Homecare carers are trained to a high professional standard to support individuals with the challenges of everyday life ranging from personal care such as washing and dressing, to domestic care duties such as laundry and cleaning.
Our carers understand how individual each of our client's are, and they are treated as such. We go to great lengths to establish from the outset what matters to a person and ensure their care is tailored and delivered with this in mind.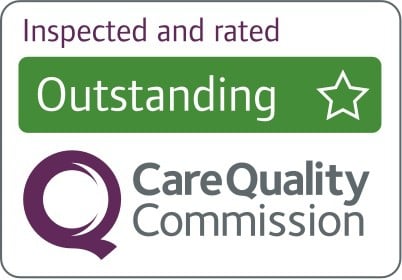 In Safe Hands
Rated Outstanding by the Care Quality Commission. We are a local, experienced, caring, friendly and dedicated team with a reputation in Bristol for providing care of the highest standards to our privately funded clients.
Our Elderly Care facts
We will, without exception, treat you and your family with respect, courtesy and dignity

We will support you to be as independent as possible

We take great care in selecting caring, trustworthy, reliable staff members with whom you can feel completely comfortable
Know what your care options are?
Find out more about our Elderly Care Service at Home in Bristol
Call now, or book to talk to our care expert
"Premier Homecare has been supporting our 90-year-old parents for more than a year and we have been so pleased with the professional care, kindness and support that all the carers have provided. We used another agency before and Premier are so much better - worth every penny."