Delighted with Mother's Live-In Care
We are delighted with the Live-in care that our mother receives in her home, due to her ongoing health difficulties.  The carers are patient, kind and very well-trained, and we feel that we can trust them completely with our mother's care needs and medication.  The company can always be contacted easily, and respond and act very professionally in all circumstances.  They also go above and beyond what is required, so that our mother could go out for a special celebration. Having had the experience of using other care providers in the past, we would not hesitate in recommending Premier.
Recuperating without help isn't always easy. Some post-operative care at home helps after your discharge from hospital in the comfort of your own home.
Like many of our clients, you may have undergone knee or hip surgery. We are proud of the positive feedback people and their relatives provide to us, saying how the support of our carers has helped hugely to provide peace of mind following their operation when they have found even the simplest daily tasks can slow down their post-operative recovery.
Whether your surgery is to take place in The Spire, The Nuffield Hospital, Southmead or the BRI, Premier Homecare can help to manage your transition from hospital to home.
We know how to ensure a coordinated discharge home by working closely with your hospital care team, ensuring you have everything you might need in place ahead of your return home. The road to recovery can be made smoother and easier for you with our temporary or ongoing period of support.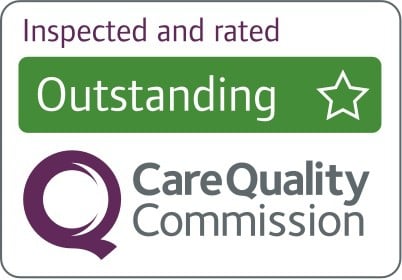 In Safe Hands
Rated Outstanding by the Care Quality Commission we are a local, experienced, caring, friendly and dedicated team with a reputation in Bristol for providing care of the highest standards to our privately funded clients.
What we offer
We can help with doing the things you may find difficult such as:
Support with bathing and personal hygiene

Getting dressed and undressed

Keeping your house clean and tidy

Help with your medication

Changing compression stockings

Attending GP and follow-up hospital appointments

Plan and undertake your shopping

Cooking nutritious meals for you
Know what your care options are?
Find out more about our Post Operative Care services.
Call now, or book to talk to our care expert
Learn how our comprehensive services and care professionals have helped the improve the lives of our clients
"One year ago today I joined Premier Homecare, it's the best decision I have ever made, I love my job and have support from some of the best people I have had the pleasure to work with, thanks to all for everything, here's to the next year, from one happy employee."